No matter the type of child care, parents should look for answers to some key questions in these five areas.
1. Facilities and safety
Visit the places your child may be going for care and take a close look around. Do the building and outdoor play areas seem clean and well-maintained? Do you see smoke detectors? Staff should wash their hands frequently, especially after changing diapers. Child care centers are required to have fire and health inspections, to have one staff member trained in CPR and first aid. Go in prepared to ask about these.
2. Staffing and supervision
The people who'll care for your child may be the most important consideration. To work in a child care center, adults must pass background checks. Teachers must be at least 18 years old. In addition to meeting these minimum standards, providers who seek out extra training may be more skilled at helping your child learn and grow. You'll also want to find out about staff to child ratio. Are there enough staff to give children attention and keep them safe? How do staff members pay attention to children of different ages in order to keep them safe? SC Child Care provides guidance on the staff to child ratios required for children from birth to age 12.
3. Program activities
Ask questions about how your child will spend their time in child care and look around to see what children are doing. In particular, you might ask if staff read to children every day and if children watch TV and for how long. Many child care centers have written daily programs of age-appropriate activities that promote physical, social, and academic development. See how the provider you're visiting approaches this planning and if it meets your child's needs.
4. Meals and snacks
Find out how food is prepared and if snacks and meals are healthy, with limited sweets. Many child care centers post a daily menu, so you can see if their choices will be foods your child likes—and foods you feel good about having your child eat. If your child has a food allergy, discuss it with the provider and see how they'll be able to handle it.
5. Emergency planning
Child care providers should have a written plan for dealing with emergency situations, including how they'll contact you if your child is sick or injured. Find out, too, if they conduct safety drills and what their emergency evacuation plans look like.
Feel free to ask!
Whenever you're evaluating a child care provider, feel free to bring up any questions. A quality provider is expecting you'll ask. SC Child Care provides checklists to help parents learn more about providers. You can download them here.
You can also find out about a child care provider's licensing and quality rating before you visit. Not all types of child care are required to have a license, but you should ask if the provider is licensed, registered, or legally exempt. You can learn more about what those requirements mean for your child's safety here.
Many South Carolina providers participate in the ABC Quality Rating and Improvement System, a program that measures how well providers help children grow and develop. You can search for providers and see more about their license and quality rating by entering your zip code at scchildcare.org.
This information is compiled from other sources.  For more information, please refer to the sources listed above from SC Child Care.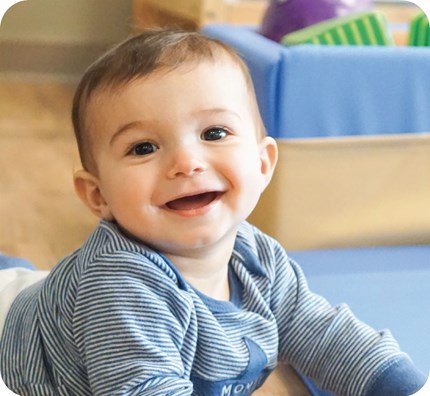 The right child care fit for your family may depend on a lot of factors, including the age and needs of the child, what's available in your area, and the type of care you feel most comfortable with.